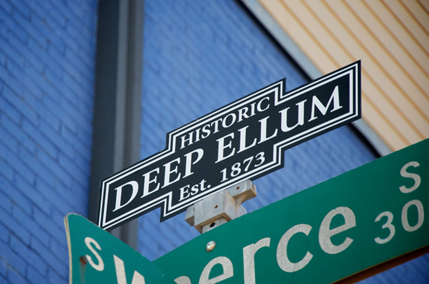 Downtown Dallas
has witnessed a major transformation over the past several years. The once strictly commercial district and core of the city has steadily filled up with residential developments, making the area an extremely desirable neighborhood for young professionals.
When you view a postcard of Dallas, chances are you are looking at one of the many scenic perspectives that capture the city's impressive skyline. The majority of the commercial towers that make up this view of Dallas are located in the Downtown neighborhood, giving this district a more dense and urban aesthetic than many of the communities that surround it. Instead of sprawling yards and tree-lined streets, residents of this neighborhood embrace the skyscrapers and metropolitan feel of Downtown, as well as the wealth of nightlife and dining options mixed in with the city's most famous landmarks.
It's only in the past decade or so that construction has ramped up on new residential developments in Downtown Dallas, as the city has undergone a major boom in both the commercial and housing markets. One of the more notable additions to the city's skyline, in fact, is the newly constructed, 42-story Museum Tower in the neighborhood's art district. Yet even conversions of older commercial spaces into lofts and condos has given the area a more traditional urban style.
If you think you may fit in with the burgeoning and exceedingly hip scene developing in this Downtown Dallas neighborhood, have one of the Dallas lifestyle pros from Modtown Realty Group find the new home that fits your needs to a tee.
Deep Ellum
is renowned as one of the premier jazz and blues entertainment districts in the South. For over a century, some of the most famous and influential musicians in both genres have set up shop in this neighborhood, performing at one of the many landmark music halls that can be found throughout this historic district.
Although Deep Ellum is known for being a music haven, the area has also been home to a florishing arts scene over the past several decades, as the industrial buildings that once bustled with activity went from abandonment to a second life as refurbished studios for artists in need of studio space.
This neighborhood is also where some of the city's most unique businesses can be found, from outdoor barber shops to one of a kind antique sellers to a whole bevy of dining and drinking establishments. Perhaps no other district boasts so robust a nightlife scene as Deep Ellum, as this part of town truly comes to life after dark.
In recent years, the city has encouraged the development of multi-unit housing projects in the neighborhood in order to make it more of a 24-hour community rather than simply an entertainment district. As a result, numerous residences have popped up in new buildings and renovated factory spaces that are perfect for young professionals who want to enjoy the best city life Dallas has to offer.
Located just east of Downtown, a home in Deep Ellum could be the perfect piece of Dallas real estate for a young professional looking to make roots. Contact one of the lifestyle pros at Modtown Realty Group today to learn more.
Hide Bar
High and Tight Barbershop
To find more lifestyle videos designed to help you find the perfect community, CLICK HERE!