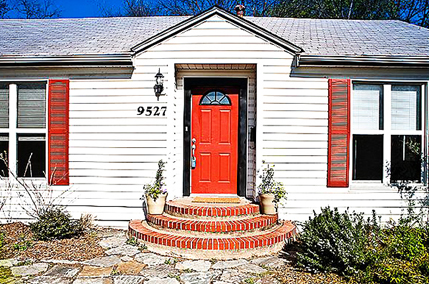 Lake Highlands
is a densely residential neighborhood situated between North and East Dallas. This community is truly one of the hidden gems of the Dallas area, trading the glitzy towers of downtown or the expansive mansions of other districts on the outskirts of the city for one of the most family-friendly atmospheres in all of Dallas.
This area is home to an extensive network of public schools that are ranked among the best in the state. From the myriad of elementary buildings that serve this district to Lake Highland High School, which prepares adolescents for higher education, there is no lack of resources for families looking to give their children a top-notch education in a safe environment.
Lake Highland is also home to one of the areas largest and most beautiful parks – Flagpole Hill – which is the site of a massive performance by the Dallas Symphony Orchestra every year. If that wasn't enough, thanks to the neighborhood's ideal location, residents are within close proximity to numerous cultural institutions located throughout the Dallas area.
The homes in Lake Highland range from ranches to new construction projects, as this community has been constantly expanding since the 1950s. Today, more than 80,000 residents call this area their own, and despite the high population, the neighborhood still feels close-knit.
If you have a family and are looking to plant roots in the Dallas area, you can't go wrong when purchasing real estate in Lake Highland. Contact a lifestyle pro at Modtown Realty Group today to learn about new homes in the area that are perfect for your living situation.