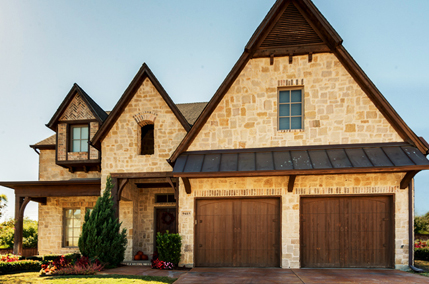 The neighborhood of
Preston Hollow
is not only one of the most exclusive zip codes in Dallas, but in the entire state of Texas. Living in Preston Hollow would give you neighbors that have not only brushed shoulders with royalty and captains of industry, but are themselves former heads of state or international music icons.
Properties in Preston Hollow run the gamut from $40 million country estates to more modest – relatively – six and seven-figure residences. The name Preston Hollow itself has a connotation in the Dallas area for describing a neighborhood of unparalleled wealth.
The neighborhood was developed into farmland at the turn of the last century, as this area of North Dallas was generally considered remote. As the city center expanded and the outer neighborhoods became better incorporated into the metro itself, property in this aesthetically picturesque area became a hot commodity, and the Dallas elite began constructing impressive, expansive mansions.
There are many architecturally splendid and historically significant homes on these streets, from turn-of-the-century Tudor mansions built by the neighborhood's original residents to modern homes constructed in just the past few decades. And while the area is known for properties that occupy many acres, there are more compact residences here as well, for individuals who want luxury on a smaller scale.
If you are interested in living among Dallas' best and brightest, consider property here in Preston Hollow. The lifestyle pros at Modtown Realty Group can help you decide if real estate in this neighborhood is the right fit and a good investment for you.