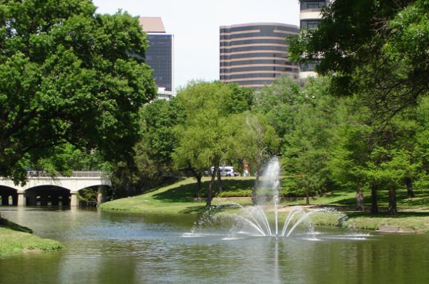 Located within Oak Lawn,
Turtle Creek
offers many of the same geographic advantages as this area with a distinct flare that sets it apart. Directly between Uptown and Highland Park, Turtle Creek is the perfect community for Dallas living and is home to a plentiful amount of entertaining surroundings.
The Turtle Creek neighborhood runs along Turtle Creek, offering a scenic backdrop for residents craving the greenery often lost in entirely metropolitan areas. Though this neighborhood is home to a large number of apartment complexes, the beautiful homes in the area are both highly sought after and hard to top.
Besides the large amount of restaurant and nightlife options, the surrounding Oak Lawn area also has some of the top public schools zoned to the highly acclaimed Dallas Independent School District as well as a number of private institutions.
As far as entertainment options go, Turtle Creek is home to one of the most unique landmarks in all of Dallas. The Rosewood Mansion on Turtle Creek was constructed in the late 1920s and quickly became a beacon of Texas culture. Home to several high profile guests, such as Franklin D. Roosevelt, this property served as both a destination for those looking to stay in the area and a setting for the booming social scene of the 1920s. Years later this property has been remodeled and redesigned to house over 140 guest rooms and several ballrooms, a perfect hotel and event center for those seeking true Dallas luxury.
As far as Dallas neighborhoods go, Turtle Creek is at the top of the list for residents and guests alike. If you are interested in making this neighborhood your home, let the lifestyle pros at Modtown Realty Group help find the perfect property for you.