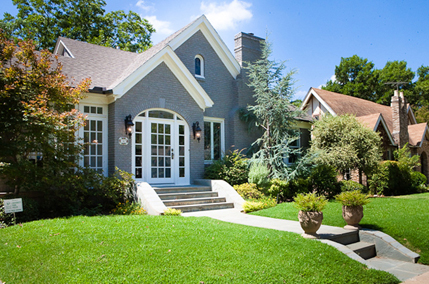 The
Highland Park
and
University Park
neighborhoods of Dallas make up an exclusive enclave known as the Park Cities. For generations, these two communities have been among the most exclusive zip codes in the metropolitan area, as they feature lush greenery, beautiful parkland and gorgeous mansions. This gives these neighborhoods an aesthetic more akin to laid back Southern Charm than city district, despite being located just a few miles north of downtown Dallas.
Highland Park has the distinction of being one of the wealthiest communities in the state. In December 2010, the average asking price was $1,202,369 for a single family residence – almost five times as much as the average cost of a home in East Dallas. University Park also boasts its fair share of pricey properties, as it's proximity to the scenic campus of Southern Methodist University makes it a highly sought after locale.
Both communities were founded well before the Dallas area was the major commercial hub it is today. When Highland Park was first settled in the late 1800s, it was envisioned to be an ultra-exclusive southern paradise along the shores of the newly created Exall Lake. University Park, on the other hand, was a residential off shoot incorporated into the nearby college. As residents have flocked to these scenic areas over the past century a lot has changed, but each area maintains it's exclusivity and timeless appeal.
To figure out if purchasing Dallas real estate in the Park Cities is a good fit for you, let the lifestyle pros at Modtown Realty Group help you. Our knowledge of the community and expertise at reading our customers make us the ultimate tool when it comes to finding the perfect home.